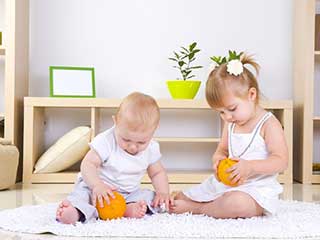 Of course, carpets don't last forever, their overall lifespan and their condition depends on the level of upkeep and how many stains or accidents there are with the carpet. The less accidents the better but some incidents just can't be prevented. This article will inform you on how often you should have your carpets cleaned to ensure a lengthy lifespan and to keep them looking their best.
Common Stains
Here are the most common carpet stains you are likely to encounter:
Red Wine Stains – Red wine can be difficult to remove especially on a white or light colored carpet.
Pet Stains – Keep pets away from your floor covering whenever you can. There's nothing worse than dirty paw prints.
Coffee Stains – Most of us drink coffee every day so this is something to look out for.
Blood Stains – Nobody wants to encounter blood stains on the rug; this can be a nightmare to get out.
Ink Stains – These stains can almost be as bad as wine or blood stains. They can be removed however if treated quickly.
What Most Manufacturers Recommend
It is recommended by most manufacturers that a qualified technician professionally clean your textile floor coverings every 12-18 months. To prevent rugs from becoming heavily soiled it is advised that carpets should be cleaned on a regular basis. The main factor that significantly reduces the life of any carpet is allowing soil to build up. This is to be prevented at all costs. If you follow these steps your rug should enjoy a long and healthy lifespan with the minimum of fuss.
So to recap, to prolong the lifespan of your textile floor coverings for as long as possible follow these steps:
Reduce the risk of spills and accidents by letting friends and family know you have just had your carpet cleaned. They will respect its cleanliness more.