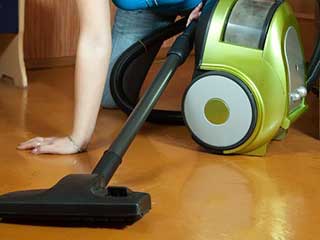 There are many options for cleaning your floor coverings in Valencia. You will find a few of them discussed in this article.
Vacuuming is the Most Common
When homeowners consider the topic of carpet cleaning, they sometimes overlook the everyday vacuuming that they do around their home. Running the vacuum cleaner over your expensive carpets is one of the best ways to assure their longevity. Removing abrasive dirt from the carpet fibers leads to a long life and maintenance of color quality.
Vacuuming removes dust, dirt, and outdoor grime. Today's vacuum cleaners are efficient and easy to use. Even a low-end cleaner removes a considerable amount of grime from your carpets. High-end vacuum cleaners do such a good job; they can lengthen the time between deep cleanings with a steam or water extraction cleaner.
Investing in a powerful vacuum can save you money over the life of your carpets. Instead of hiring professional cleaners or renting a do-it-yourself machine to remove dirt, regular use of your quality vacuum takes care of much of the problem grime.
When a Hoover is not enough
When it becomes obvious that deeper cleaning is needed to restore your carpets' original condition, you can rent a steam cleaner or water extraction cleaner from a local retailer. Using the recommended cleaning solutions and stain removers, it's an easy task to clean the floor coverings you enjoy in your home.
Rental machines have become more efficient and easier to use in the past few years. They are lighter in weight, while exhibiting enhanced cleaning abilities. If you are able to run a vacuum cleaner regularly, you can probably use a carpet-cleaning machine.
How to Achieve Professional Cleaning Results
Some people struggle to look after their carpets and look for alternative options. Reasons why people struggle could be as a result of debility or lack of suitable carpet cleaning products. It is not necessary to have someone come into your home and cleanse your carpets. You can use different products that are available to pre-treat stains and can even use a dirt guard solution to keep the carpets clean longer when you purchase a new carpet.
Professional cleaning equipment can be hired to clean large areas of carpeting in your home as well as other upholstery. You might be able to move your lighter furniture to get to all the carpet's dirt. If the furniture is too heavy to lift easily, then you may just clean around it or ask friends or relatives for help. You can wrap the legs of the furniture in aluminum foil or plastic wrap to protect the wood from steam or water damage.
Having your expensive floor coverings cleaned can mean longer life for your carpets.
Whatever choice you make, clean carpets make the entire home much cleaner.